You Should Get Your Eyes Checked
November 5, 2011
Tell them to open their eyes
Tell them to stop being so blind
You see a short and straight hallway
I see a long and narrow path
I'm walking on top of ice
With my shoes left behind
As I walk up a pile of broken glass I cry
As the words bounce off of me
I begin to bleed
(Chorus)
Tell them to see
Deeper into me
Watch as my lips turn purple
You think you're cooler when you're Not sober
Please see
Or I will fall asleep
On the cold old hospital bed
(Verse 2)
I cover my ears
As the springs scream
From all the weight that falls off Of me
The only annoying sound
Is coming from you mouth
Your lonely painful sin
Happens to be swimming through me
(Repeat Chorus)
(Verse3)
Your ugly face stares back at me
As I look in the mirror
Why won't you let me see
What I'm going to be?
Why won't you let me live another
Day?
I need help
They need to see
(Repeat Chorus)
(Verse 4)
Why are you so blind?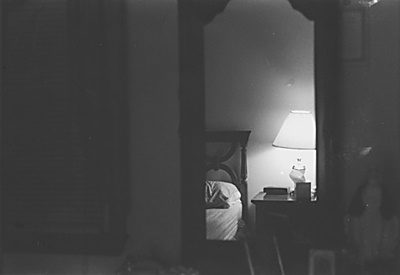 © Stefanie G., Norwalk, CT