Valley's Stream
August 25, 2011
Cry and let it out.
Cry when no one can hear you shout. Let the emotions run through
To a place where I can be with you. Alone we are, alone we be.
Free to sit, roam, be me.
A place without judgement, love, and warmth.
A place to see what really soars. My imaginaton runs wild and true.
A place to think and love you.
My dreams are mine, not to tell, listen close, and listen well.
Deep in the valley under the stream is a world that's mine,
my world to keep.
Here is a place that I am free.
I stand on stage
and do as I please.
I command the crowds
who's will is at ease.
I sing the songs
of a sweet lovers words
that melt the ground
and heat the earth.
I own a kingdom that loves me true and would fight to death,
though I would never ask to.
This place is kind,
this place is sweet,
this place is me deep beneath.
I keep it in, I hide it well,
I am a pearl with a hard seashell. My protective cover is hard,
but easy to break.
It is pretty in it's own rigid way. I try to stay stong,
but I'm not that great.
So deep in the valley
under the stream
is where I retreat
to relax and breathe.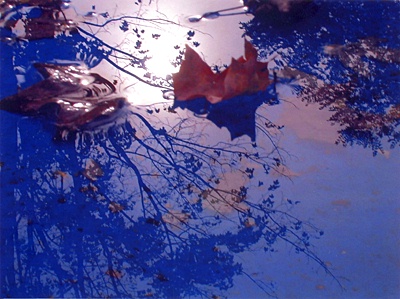 © Angela B., Holland Patent, N.Y.