Chasing You...
August 18, 2011
Well there's potential for a relapse in the mind I'm wearing thin,
and I don't have anybody else to try and convince.
You're on my side or so I thought this relationship played out,
you smile and nod with no idea what I'm talking about.
You scream and I mimic the movements that you somehow force yourself to do...
I'm alone but I'll spend the rest of my days chasing you.
The moon is moving from east to west and back to the sky,
I promise nothing because I'm an unreliable guy.
The sun sets on the west side of your life.
The sun is always rising when you're not looking outside.
Take your pulse and you promise me that you're still alive,
I believe you, truly I do,
but I wanted to confide and say; lost alone with nothing left to do,
I'll spend the rest of my days chasing you.
You run faster than the light I shine down on the world.
I'm a lonely boy and you're an overworked girl.
Stop worrying, the earth keep on spinning,
stop measuring, you're bigger then all of those girls.
Your heart it explodes from inside. I owe you my entire life.
Even though I'm not alone anymore, I stare down the street at what's coming forever more.
I can hear you with Mollie on the radio,
I'll keep up the chaos until I finally go.
Leave your jaw on the floor because you witnessed the jailhouse blue,
I'll spend the rest of my waking life chasing you.
Great to meet you, gotta go,
I have places to see and people to know.
Windows fogging in with the breath you blow on it,
Invite me inside, "Go on, sit!"
We act like we miss each other
when we're no good for one another,
but as I see you for the last time and what you do,
I think it's time to give up chasing you.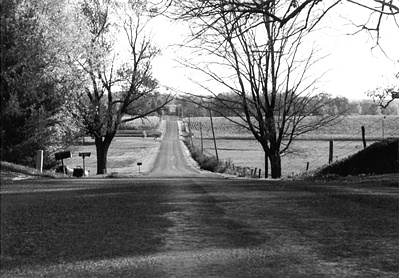 © Amy J., Sebring, OH