Learn Their Story...
July 27, 2011
As small kids were we told to not judge a book by its cover?

But still the ugly truth continues to hover

Even though we were raised not to

Many people still do

You look at the little girl in the tattered dress

And think I can't be her friend, she's a mess

We have a little boy with greasy hair because his family can't afford to keep the water on

And it never even seems to dawn

On the other children that their appearance mite not be their fault

But the bad feelings this never seems to hault

And then when we get older some grow out of this terrible habit greatly enough

But some teenagers only seem to care about material stuff

They judge by what you wear and what you have in hand

But if you dont have it to them you are just bland

They call You names and say cruel things, leaving you in a smoke screen of tears and dust

Instead of making them cry or making them hate themselves you should just...

Learn their story before you judge

And not on their self confidence trudge....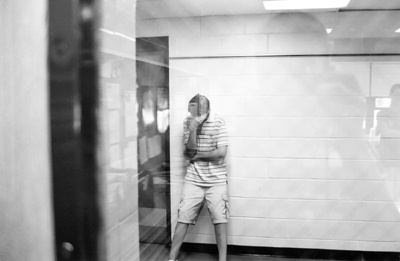 © Kyle W. Pompton Plains, NJ