~cupcake~
July 2, 2011
He'll never know, we'll never know what could have been
A rope
Extremeley frayed
You twisted and pulled, are you happy with what you made?
A "defective" sign across my face
Cupcake please stop, cupcake means stop
I'm sorry I let us break, I'm sorry I broke
And this time you want something else to clear the smoke
But I feel you fooled me from the start
You wanted my body but not my heart
And I'm only something on the side
Will these butterflies ever subside?
Because they're what's keeping me from falling on you
I wish "stop and save me" were words I knew
These butterflies have broken wings
And if broken wings may carry dreams
Then carry me to sleep
I hope this is a dream, I did this to myself
I made myself bleed and I need your help
Cupcake please stop, cupcake means stop
This is love and love isn't treaon
I'm running out of reasons
Cupcake, goodbye. Cupcake, goodbye.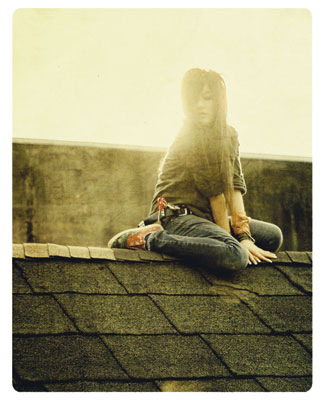 © Hailey J., Lake Oswego, OR