i love you, switch teams.
May 14, 2011
breathe me in like you do with your incense
I want to linger in the depths of your soul
I'll slave away in the chambers of your heart
I want to see if you're pretty on the inside
pretty like your face
lovelier than me
what a gorgeous girl is she.

write my name up on the tip of your tongue
I want to be remembered in a line
a comment that you just can't reach
but you know is always there.
waiting to be used
hanging on your conversations I'll
make a reservation
to be yours.

I'm heavy shrouded by the dreamy perfume of your body
I'm sinking deep into my unrequited adoration
I want you to know that I'm oh so terrified
of you.
you dangerous angel.
look at me like you do with all your artsy boyfriends
I want to be the place to where your eyes gaze
I want to be that special person you'll come running to
when all your world falls down
instead of being my friend
tell me, it could happen
in the end?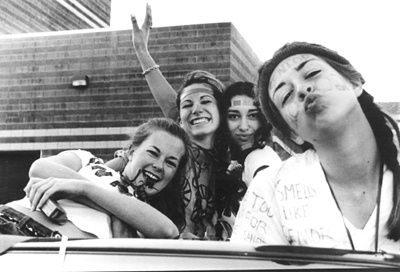 © Sara B., Marblehead, MA