Untitled
May 18, 2011
"I love you," he said with love,
He thought of the day with all the white doves.
He told her they would get married, have kids;
But she was silent with all the pain she hid.
"I think we need some time apart,"
She said as you could her the beats of her heart.
She left, and he didn't hear from her in days;
'Til he got a call from her mom to come right away.
Rushed to the hospital, to find her in a bed;
Her arms were black, blue and red.
"My heart is failing, I've known for a while, sorry my dear."
The boy stared in horror, holding back tears.
He ran and talked to the doctor, 'bout what he could do;
Doctor said, "She needs a new heart, sad, but true."
And suddenly it went all black for the girl.
Hours later, she woke up, head in a whirl.
"You have anew heart, take it slow,"
Doctor said, clear she wasn't ready to go.
"Where is he? Go get him, go, start!"
The doctor sighed and said, "Who do you think gave you your heart?"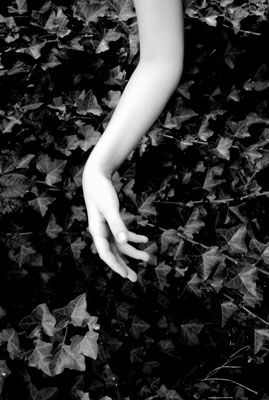 © Sarah M., Blairsville, PA