Player's Anthem
April 26, 2011
Float like a butterfly,
Sting like a bee,
You can do that you can be like me.
I'm gonna fly,
I'm gonna soar,
Gonna act like a phoenix when I roar.
I got game, yes I do!
I got game,
But hun, I don't know about you.
You try,
You fail,
Girl, you gotta be tougher than a nail.
Some you win,
Some you lose,
But we all know that,
Cause it's all old news.
This town is brutal,
This town is mean,
So you better make sure,
That you're fit and lean.
Home field advantage,
We gotta win,
Show 'em whose boss,
And show 'em their loss.
Now that you know,
You can watch the show.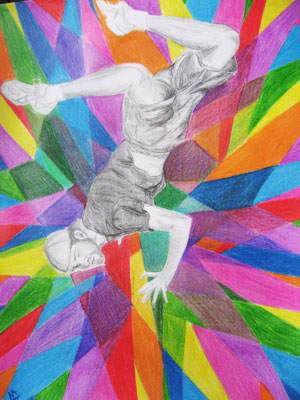 © Carollynn G., Hawthorne, NY