How Long?
May 12, 2011
This is the feeling I cant control.
Its deep down rooted, in my soul.
Even if I wanted, I couldnt explain,
Why I cant step away from his pain.
Its like this pain brings me sick pleasure.
My insanity's too much to measure.
To him I'm just molding clay,
He only wants things to go his way.
He sits inside, anticipating,
He knows the feelings intoxicating.
I tell him to go away,
But he comes back nearly every day.

How long can I still hang on?
How long can I still say no?
How long will he keep asking?
How long 'til everyone knows?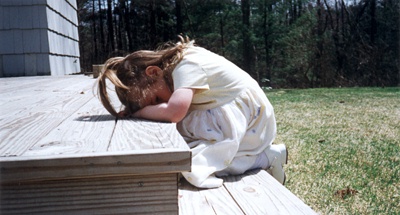 © Katherine B., Hingham, MA