Little Girl
May 2, 2011
Little girl with little blond curls,
A sparkle in her baby blue eyes,
Everything's happy in her life.

She giggles and shouts with glee,
Gonna be anything she wants to be,
And that little girl,
She used to be me!

Chorus:
Skip ahead a few years,
Through many trials and some tears.
I'm growing up before your eyes,
Every day's a new surprise.
God's still got his hand on me
And I'll always be your little girl!

Went from toys to dreaming about boys,
Ribbons and bows to makeup and clothes.
You got pushed from my mind,
I forget sometimes to tell you how much you mean to me
And I'll always be your little girl!

Chorus

Bridge:
One day I'll grow up and I'll leave home,
I hope you remember this little song
And know that I'm always here for you.
I'm always going to be your little baby girl.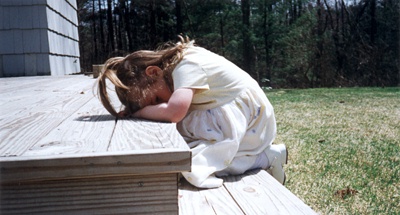 © Katherine B., Hingham, MA