American Dream
March 24, 2011
Verse I:

Your rules, We abide.
Put your fires out with,
all the cries you've cried.

It's your stage.
Your production is the,
way we live each day.

We board your ships.
Our painted minds have,
stained your lying lips.

You stack us up.
Then chop and chop and,
fill up your cup.

Bridge:

Does it really please your eyes,
To watch us lowly die?
The way you live our lives,
Is worthy of a sigh.

Verse II:

Strap us in.
Then take the road and,
drive us with your sin.

Break the glass.
Jack hits the road and,
Jill is turned to ash.

And what about now?
Did your atoms perceive and,
help you safely out?

What did you think?
Did you really believe,
there would be a happy ending?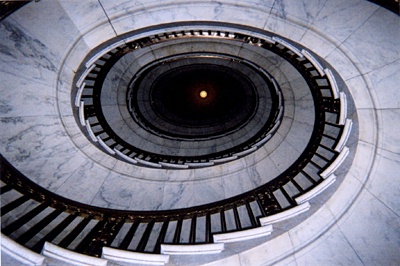 © Kyle T., St. Joseph, MO