Closure
March 20, 2011
He wore blue starred eyes,
had one million best friends,
left this world with his lies,
a chemical deadend.

Broke some hearts,
'til with change of heart,
tried to turn it around -
was condemned from the start.

Newsanchors, newfound friends,
oh oh oh, memento mori.
Gaze through the camera lens
to the past, past the glory.

Why this time, this north road?
Really don't notice what's owed.
Ink and gray's remaining
plug is pulled, sky stopped raining.

Look at that dent
You can't be blind to truth
for the patched cement.
Too young to die, I am told,
too young to die, don't you fold.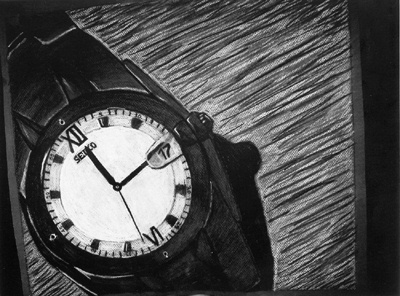 © Rachel U., Danbury, CT