I Looked Upon My Kansas Farm
February 24, 2011
I looked upon my Kansas farm
With happiness and pride,
But debt and drought soon made me doubt
That luck was on my side.

As time went on, corn prices dropped,
And banks were filled with greed.
With inequality of wealth,
My interest rose with speed.

And then one day my cries were heard,
The Populists arrived!
They fought the costs and interest rates,
And then the farmers thrived!

A Populist was elected,
Governor Lewelling.
He cared about Kansas farmers,
His words were compelling.

Then the great Populists combined,
With Democrats, they linked.
They all melted into one,
Now they are long extinct.

Two become three, then two again.
Were their attempts in vain?
No, they may have disappeared,
But their traces still remain.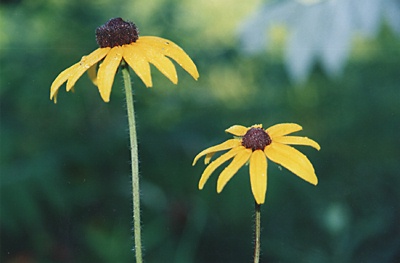 © Allison S., Eau Claire, WI