It must be love
January 16, 2011
Should I run into the darkness,
try my best to get away?
or run straight into your arms again,
to that place that I feel safe?
Should I look for something better,
try for something new?
or do just what I've always known,
and go running back to you?

Is it wrong to say I love you,
and walk away without a word?
to not know why I give a damn,
but feel so insanely hurt?
It would be better for you,
if I left and never came back.
is it fair that because I love you,
I can't seem to do just that?

you're always on my mind,
forever in my heart,
but something is just telling me,
we need to be apart.
Every time I walk away,
I can't explain the sudden pain.
Heart beats feel like hammers,
tears like razor blades...

Baby if this is love,
I'm not sure I like it at all,
and I can't seem to erase it,
like hateful words on a bathroom stall.
This follows me with every breath,
breaks my heart with every beat,
breaks me when I've got nothing left,
and won't even let me flee...
it must be love.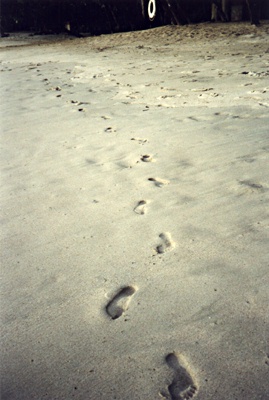 © April W., Rogersville, MO