Love You More
December 14, 2010
As I lay here in my bed,
thoughts of you fill my head,
crowding out all the bad,
making me not so sad,
this very moment i will start,
to let joy fill my heart.

You are my prince charming who came and stole me heart away,
your devoted love helps me get through each day,
i still find it hard to believe that you never fail to complete,
boy you got me beat,
and its the best thing,
the best thing,
that's happened to me.

You say you love me more than the sand and the grass on the land,
and all the threads on a quilt,
and all the texts that we've sent,
i may not be great with the metaphors and saying galore,
but i can tell you i love you more than,you can imagine,

More than the sun,
and all the colors we see,
more than the worlds beauty,
more than the sky so high and the lovely butterfly,
more than the stars above more than wings on a dove,
more than ripples in the ocean and all the things in motion.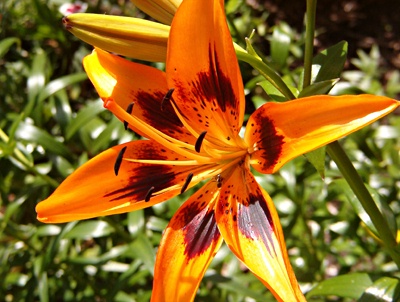 © Terrin C., Humboldt, IA