Baby You Know
November 25, 2010
Sometimes i think about how we can be you me with a family.
You got my world spinin' 'round while i'm out actin' like a clown.
And my heart keeps racin' but the truth that i'm facin' is that i can't live without you.
Baby you know it's you love that i'm chasin' you got me dazin' and you know that i'll always be here to love you.
Cuz it's you.
I'm tired of thinking of the h***
and what you might be doin' its you i'm thinkin of thats how you know i'm in love.
Cuz baby you know i won't lie you know i'd rather die than leave you oh oh leave you oh oh
Alright baby they see you walking with me all around these streets and it's hard to lie and say that we're just friends knowin' that i won't leave you 'til the end(the end) no obsession mabey just alittle agression.
Baby you know ireally love you i'd do anything for you and you know i love chillin with youand the band and i'm your numba one fan.
It's you that i adore i see you walkin in the living room door.
Baby you know yes baby you know.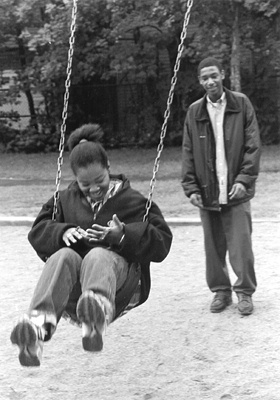 © Yaniris M., Boston, MA