Nightmare Fears
November 17, 2010
Day to night
Together they fight,
In time unknown
To both friend and foe.

Along the path
Alone it may last,
But what once was one
Must now be undone.

The fiercer the battle
The hard the bars will rattle.
Against the beast
The carrion will feast
On the nectar of the many,
Who stood with hope of winning.

Against the creature of nightmare
Must all be weary.
For the fears of the people
Will be heard and shared.
Amongst the turmoil of darkness
Only the bravest shall dare.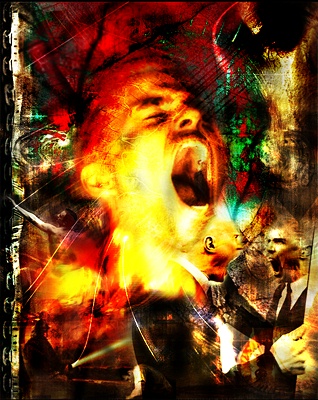 © Mark P. Woodside, NY