Bruised Not Broken
November 15, 2010
You may scream, but I withstand.
I'll never forget when you raised your hand.
I count the scars, the welts, the bruises,
I count all you're pathetic excuses.
And when I'm finished, I can see right through you're mask of lies,
And when I'm finished, I can see the man inside.
You're just as alone as you've made me,
You're hollow and hurt, but you'll never be free.

So you hit me now, you hit me hard.
At the end of the day, you leave me scarred.
But I'll heal eventually; you never will.
And now you must ask: was it worth the thrill?
Can you live with yourself after breaking me?
Have you had enough to stop and see—
You can hurt me, but you'll never heal.
All you've accomplished is to conceal.
So go ahead darling, hit me today,
Tomorrow I'll be stronger, tomorrow you'll pay
For everything you've ruined and everything you've done,
And in the end, everyone will know I've won.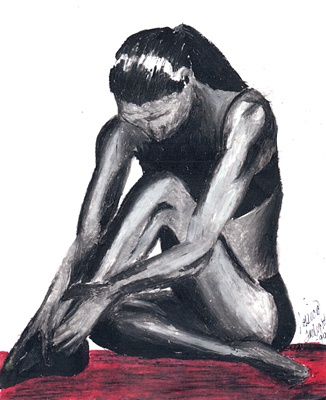 © Jessie Y., Ahwahnee, CA