I'm Thinking of You
November 2, 2010
I hope that you're OK

now that you're living alone

You sounded so sad today

as we talked on the phone


I know these months are tough

I understand how you feel

I'll try to make it less rough

I'll help you through so you can heal


I hope this will cheer you up

and brighten up your day

I wrote it just for you

'cause I don't want to see you lonely


So without further adieu

here's my song "Thinking of You"


I'm thinking of you

because I care

Remember those funny moments

like the pink rollers in our hair?


Or how about our pumpkin contest

that we had for fun

You carved one of my pumpkin's teeth out

but that's OK - I won!


I'm thinking of you

and of George, the hound

I know that Frankie would adore

having Georgie Porgie around


Or what about holding Wally

that eeny teeny weeny dog

You held him like a baby

and for one pound he certainly was!


I think of Florida

when I see a plane in the sky

The East coast is so far away

I wish it was close by



You gave me a net

to catch those pesky lizards

But even to get just one

you'd have to be a wizard


I'm thinking of you

and all the laughing we've done

Calling you every Saturday

is ceratinly a lot of fun


Well, I guess that's all

at least for right now

So remember to read this poem

whenever you're feeling down


Or better yet..............

Sing it out loud!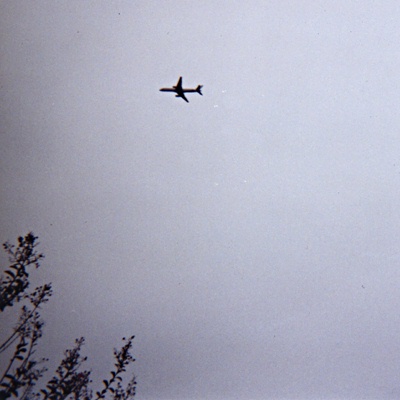 © Steven W., Highland Village, TX