The night goes on forever....
October 6, 2010
The night goes on forever,
Destructions never cease.
Someone's screams in the moonlight,
Disrupts the eerie peace.
We've lived like this for awhile
It's always been this way.
Night never turns to morning,
For nothing gold can stay.
This is how we do things,
The lucky ones stay alive,
The unfortunate ones can't determine
Whether to run, or to hide.
It doesn't matter anyway,
It's not for you to decide.
Death has already chosen,
To take you on this ride.

We won't come to your rescue,
We wont come try to help.
We are smarter than that, you see.
You'll have to help yourself.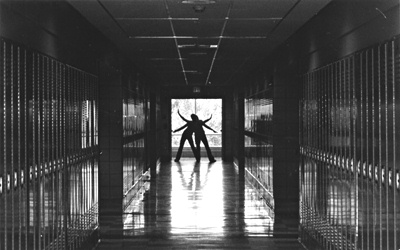 © Sheera G., Marblehead, MA