Love like a Rose
August 26, 2010
If love were a rose
would it bloom for you?
If you were a story
woudl you read it?
If love was a song,
would you sing it for me?

And love is a color
like bluss or passion
blood and pain
Black and White

*Given like a rose
on a rainy day.
Could you bear the pain.
like blood in teh sun
wear this crown for me, please
Find like and love
To the pain
that you did not feal.

Can a liar live a good life
with no sun.
Wearing a blind fold
while you drive
through a sea with no wind.
Can you see where I stand?

Runaways and roses
like thorns in a picture.
Dont know where to turn,
now I'm lost.

*

Should I love to a point
where it hurts.
Can I see through
the darkness
No eyes means no sight.

If I died for love.
Would I be a hero
or just lost in the flowers.
Selfish tendencies
like boils on my skin.

Find out why I cry
tell me please now
I dont know.
If I had wings
would I be afraid to fly away.

But I cant
look through your eyes
lend me your skin.
I think I'm bleeding out.

Given like a kiss
on a rainy day.
Blood on my lips now
I'm dying oh.
Cant feel my feet.
If this is love, I am lonley.
If this is death I'm not ready.
If this is life i'm depressed.
Oh. please, help me now.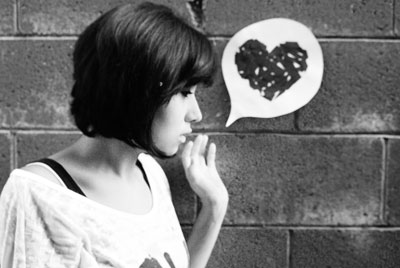 © Michelle B., West Covina, CA