Cling to Him
August 26, 2010
The younge ones come to rise
and the shadow's jump from the night
Do not leave you back ungaurded
and let the twilight rain.

It is the calm before the storm,
it is teh beauty of the broken
it is okay to be afraid
But whatever you do, dont dare to believe.

So you grab His hand
Hold so tighyou cannot feal
and pray for your might
He wispers 'Never will I leave you,
Never will I forsake you.'
And we Cling to Him.

Dont forget to entertain strangers
on your path to somewhere fast
never know when the Angels laugh
You'll bloom like a rose, for his love like water.
Remember the Son.

Do not be distracted
and cling to his words when the ice of the storm
burns you cheeks like the coldest fire.
Come to Him, he'll make you warm

Dont forget your place
and remember his words,
remember that day whent eh sky went dark
the dead came to rise
and the sun said goodnight.

And you hold his hand
and pray thanks once again
you listen to his words
as the battle ends.

Remember he died for you.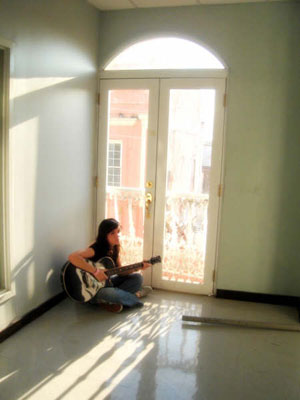 © Eveliz V., Bayamon, Puerto Rico