All the Ships Sailed Away
August 2, 2010
Music without sound
Lost in broken comfort,
Never to be heard again ...

And all the ships sailed away
A journey lying to the promise of today.
A fortress of the sea shielding the winter to come,
A voyage of silence, blocking out all of the sun.

Love is empty through the mist,
Uncharted answers tremble
As she waits.
Lonely little dreams piercing through
The night's cloak,
Masked by the imaginary light of tomorrow.
The light that will never come.

And all the ships sailed away,
A lover's promise turning to dismay.
A hurricane of doubt blinding the boat,
A ride of peril without any hope.

She waits for the ship
As this day dies,
Swallowed by the echoes of the sea.
Eternally waiting for the
Dawn to rise again.

Tread through the waves
On evil's night,
Stars watch over the
Blackened waters.
But the silence tears through all
as the ship sinks into the depths ...
Trapped in a lover's doom.

And all the ships sailed away
Without anything further to say.
And she waited for the ships,
And tried not to yearn,
Even though she knew
They would never return.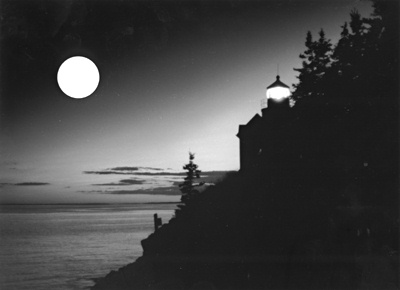 © Steve S., Marblehead, MA