Act...
July 15, 2010
I reminisce on the days we had been so close.
I look back on the ways and the paths that I chose.
Since then, something's changed, something I couldn't see.
But slowly the world was taking a hold on me.
I went through the motions of reading and prayer.
I was still with my church almost everywhere.
But motions are motions and they don't mean a lot
Unless you've got heart mind and spirit on top.

I've wanted that back for a while now.
I've wanted it back but I didn't know how.
I waited for something, a change to take place.
I didn't realize what I had to face.
I had to change and I just had to act.
I couldn't just wait to get what I lacked.
You worked in me and helped me to find
the path that I wanted, the one You designed.

I can't sit back and wait for change,
I must step up and I must rearrange.
There's more to faith than just waiting around,
than sitting and listening for some big sound.
It takes work and effort to live out your life
according to Him, but it's worth the strife.
Take up your cross, and live out your days
honoring, glorifying HIM in your ways.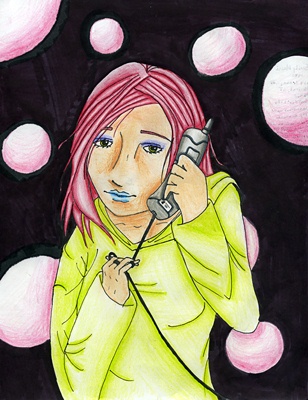 © Emily M., Milford, CT