10 Things I Hate About You
June 15, 2010
I hate how all the girls love your bad boyish hair,
And how your beautiful hazel eyes look when all you do is stare.

I hate your deep, mysterious voice when you say my name,
And the fact that, like me, you treat everything like it's a game.

I hate the fact that you will never give up,
Even when I inconvincibly try to tell you that I don't give a f***.

I hate the fact that you surprise me when no one else can,
And the fact that you came after me, even when I ran.

I hate the fact that so much about us is so alike,
Yet we can't even last 5 minutes without getting into a bloody fight.

I hate how you still reach out to me even when I pull away,
But when I try to do the same for you, you have nothing to say.

I hate how you make me care and force me to feel,
When I've spent all my life denying anything real.

I hate when you smile, because it makes me smile too,
And when I cry the tears I cry, it's always because of you.

I hate how alone I feel whenever you're not near,
And how bad I want to be the only one you see, touch, and hear.

I hate you so much about you, but all in all,
I mostly hate the way I don't hate you,
Not even close,
Not even a little bit,
Not even at all.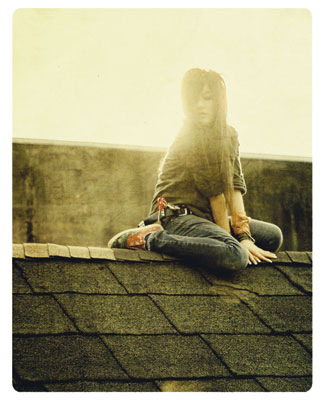 © Hailey J., Lake Oswego, OR