Bebe Marie (Summer into Autumn)
July 2, 2010
The curls of her sienna mane
Gushes from the nape of her neck
In Summer's gentle breeze
Her cheeks stung
By the sun's prolonged stay.
Her lips stained by the Kool-Aid
She spilled on the mosaic end table.

She hops along the serrated sidewalk.
One foot, two foot, one foot.
Silently counting
the numbers.

She Misses a number.
She skips a beat.
Her abraded Mary Janes
Limp in confusion.
Bebe plummets to the pavement.
Exposed orifices oozing in pain.

Her knees excrete a crimson substance
The liquid alien to her blissful baby blues
It clutches to the bristles on her porcelain legs
The red river running wild to the tip of her fat white socks
She expels an ear-shattering shriek.

Bebe sprints behind a sticker bush
Its eczema arms extend well past her
The leaves wrap around her undefiled face
Shielding her,
From the territorial bumble bees.
The jagged sidewalks.

Summer quietly leaves her hometown
And autumn stumbles in.
Its acrimonious winds whip her locks
And pricks her baby blues.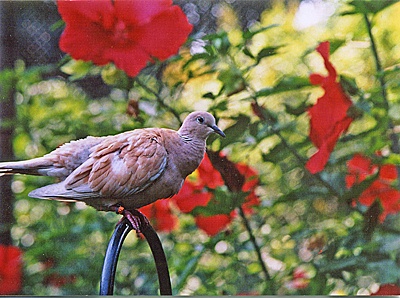 © Charlotte H, New York, NY