Rain Shadow (Empty House)
June 19, 2010
Empty house, sitting in the rain
too broken to feel anymore pain.
Empty house, sitting in the storm
never seeing past the eyes that were torn.

Ashes will fall when the wind stops blowing
skies will turn gray when it starts snowing.
Rain will never wash away the miser of your mistakes,
shadows can't hide where the darkness is fake.

Empty house in eternal sleep,
closing it's eyes for a world of the deep.
Empty house, never hidden from shame,
never had the chance to be washed away from the rain.

Halos will burn when the light finds the right track,
winter wil cease when death turns back.
Rain will never wash away the guardian of your death,
shadows will be there for your last breath.

Empty house, resting in the night,
memories drowning in an imaginary light.
Empty house, trapped in a world of hate
forgotten by the spring, always too late.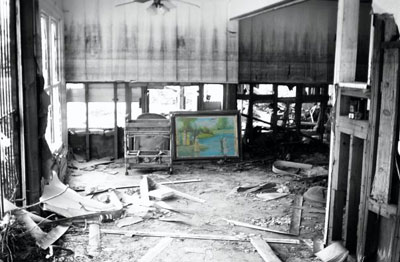 © Carson P., Nashville, TN