A look on the brighter side... On the lighter side
May 8, 2010
You, yourself have an amazing personality,
That fact that you go through this,
Is such a God damn tragedy,
I look up, and I see so much potential,
The words of wisdom,
A mind that's so sensational,
A real person that will always have real values,
It seems so sad, that everyone can't have you,
As their friend, acquaintance, whatever you call it,
All I know is that any one would love to be called it,
I can never be sorrier,
For what you're going through,
But before I leave, I'll say what needs to be said,
And make sure I never forget you,
Or anyone else, that has impacted me in ways,
That I cannot say, without borrowing a phrase,
Because although I practice, to be good at my rhymes,
I will never get it all on paper; I got to remember the times,
That made this place, worthwhile to be in,
Even though I want to leave, I pray to the god I believe in,
That the good times will never, at any cost be forgotten,
Because with light comes shadow, and it's the memories I get lost in,
That are truly meaningful, In almost every single way,
And I want to say; that there is no question of may not or may,
When an obstacle gets in my way,
I will sit, let the obstacle lay,
And tell myself, that for you and for friends,
I will remove it today!
I will not hassle, whether it would be from emotions,
Or some a**hole,
You helped me, when I was feeling down,
And the least I can do, is make this sound,
As good as it's ever going to get,
Because you are my friend,
And I haven't left just yet!

Does it not, take a lot of skill to become a friend?
I don't know, but my friends have said that's always been said,
A friend is some one,
Who is always there,
Who comes in times of despair,
Some one that they connect with,
On a more than basic level,
That understands your pain,
Knows the definition of "hellhole",
Some one who will fight, until the end,
And end the pain, that seems insane!

Words are able, to describe this hell,
As if you can't breathe, and you're locked in a cell,
But you got to focus, on the happiness around,
You got to shove the bad feelings, right into the ground,
And although it may sound, harder than flying,
You have to prove it wrong, and start with gliding,
Show your wings, Let yourself sing,
And show the world, that this thing,
Will not push you, or harm you in any way,
Because at this moment, here today,
You will say, that this is done,
You are sick and tired, and you will see the sun,
And I will help you, Along with many others,
To show that friendship, will lead each other,
We will not stand by, and let you sit,
In a corner, with a wall to hit,
Because we will not ditch you,
In any way, shape or form,
We are here, and we're passing the storm,
There is no need to fear, anything at all,
We will get you through problems, big or small,
Because that is what friends do, we stick together;
We get you through it, we are here forever,
We make you as happy, as you will ever be,
We open up doors, for your eyes to see,
That you never knew, were actually there,
Well, we'll show you, so you have time to spare,
To glance at all the opportunities,
That await your caring heart,
You deserve better, so let's make that start!
You can be happy, there is no doubt,
Your friends will, be there to help,
Don't let this misery, get inside you're head,
I'm not going to see, a person dead,
Roaming the halls, like you just don't care,
Anymore, because everything is broken, and you're in despair,
I will not let that happen, it will not succeed,
In turning you, into a lifeless seed,
Because you will become, the flower that you are,
Without a scratch, bruise or scar!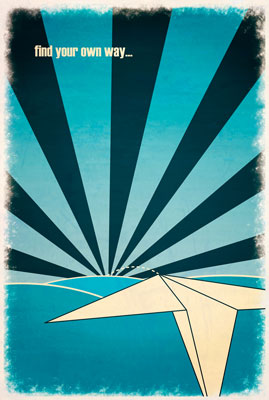 © Taylor M., Pelham, AL