What Comes of a Broken Heart?
April 29, 2010
This is what comes from a broken heart,
Sleepless nights, endless tears, hollowed out,
Emptiness over-coming inside,
A result of tearing us apart.

My epiphany was slightly wrong,
I could've sworn we'd be together,
Even before you said forever,
You were messing around all along.

I could never be happy again,
Not after this crushing grief you caused,
My heart was torn, broken, worn,
Little did I know, this wasn't the end.

He picked up all the broken pieces,
That you had callously left behind,
And glued them back together for me,
Even tried to iron out the creases.

With him in my life, I'm in one piece,
Enclosed in warmth, basking in comfort,
As if my heart was never broken,
No doubt, it's me he wouldn't release.

So what becomes of a broken heart?
A boy who will come to the rescue,
To put an end to my endless pain,
And repair the seams you tore apart.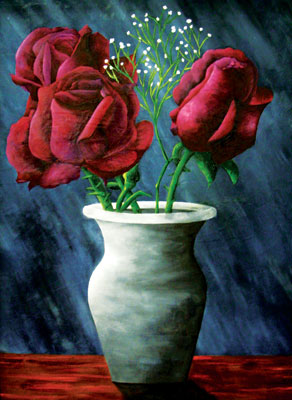 © Brandon S., LaFollette, TN