Drips Upon the Page
May 3, 2010
Crimson rivulets drip upon the page.
The paper darkened, yellow, stained by age.
The words themselves distorted by life.
He implants his anger, fear and strife.
With no release he sits alone,
like a solemn statue carved of stone.
He fears others and he fears himself.
The look upon not knowing all he's felt.
They judge him and read his words.
His feelings hit them like waves, like herds
of demonic beings and distorted thought.
And so his sits, writes about all he's fought.
Out pours his soul, his life, his all.
With each letter, more of him shall fall
from out of him and to the page
that's now yellow, red, and stained by rage.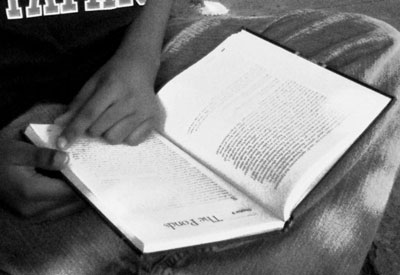 © Allan L., Plano, TX