One Day
April 5, 2010
Sitting in a classroom,

Scribbling hearts on my pencil case.

I've got your name in my head,

And a smile on my face.



You sit across the way,

I catch your eye.

I smile and mouth 'hello',

You do the same, but it feels like 'goodbye'.



One day I'll make you smile,

I'll know you like I want to.

One day you'll be with me,

I'd do anything for you.



It's true that I don't really know,

You favourite colour or your favourite song.

I often wonder what it would be like,

If i were you're only one, is that so wrong?



I've seen the way you look at her,

wishing I make you look that way.

I've seen the way she makes you smile,

Will you smile like that for me one day?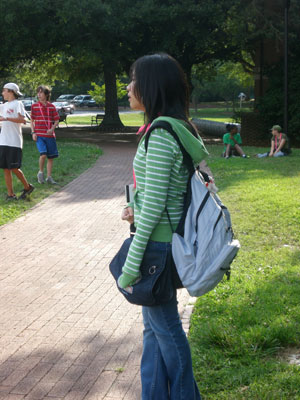 © Lucienne B., Parkland, FL