The Pond
March 8, 2010
Ripples run across the pond
The water so murky I can't see
Thorns biting at my feet
I stand right where you're supposed to be

Rain flooded the house that night
When we thought you were still asleep
Window pains cracked open with light
Thunder rolling, screaming your name

The sun reflected in the water
I wonder, is this what you were after?
Your boat gently floating with the breeze
As if it still waits for you there
Like me

I dove right down into that water
The night the rain was pounding down
Pulled you back at that dark hour
Not a breath in your frail body
Limbs so limp, pale as the moon
Upon the shore
The thorns, I bled for you
Now I'm alone

I ask myself why did you leave me.
What's so enticing about the water?
Were the murky unknown depths
Really better than my embrace?
And every night out by the water
I pretend we walk together
But that image of you floating
Haunts me still, and I'm alone.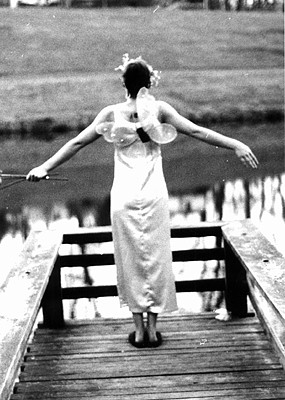 © Jessica T., Cincinatti, OH