Toxic Heartbreak
March 8, 2010
I like to be open, but i sew myself shut.
I see you and the wound comes undone.
Broken and bleeding where i've begun,
So many friday night lessons
that i have forgotten.
Just because i seen you,
I see you and i can't move,
so many days to get my head on straight
cause lately i've been thinking i'm insane.
You've got me frozen to the ground silently screaming without a sound, you've got me hypnotized you've got me paralized.
Just got over another toxic heartbreak,
I was left picking up the pieces,
Broken glass was all that was left for me,
everyone around me is in a masquerade,
and i can't tell who gave me the novacaine.
Cold eyes are staring at me,
as i'm reminded how not to be,
you're the one who gave the blade to the cold winter night,
the reason i lose sleep at night.
You're the pain i couldn't keep,
cause you've got me hypnotized. you've got me paralized,
and now i believe in you.
You've got me leaving when i want to stay... frozen.
The aftershock of this toxic heartbreak,
Picking up the pieces that we've created,
burning pictures out of their frames,
and yet I'm still paralized.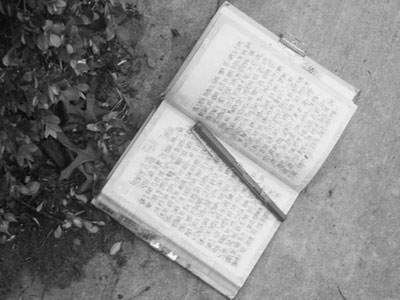 © Quinn B., Lubbock, TX