My Window
March 24, 2010
The rain hits my window
Like the tears I cry
Running down the window
Like they run down my cheek
I walk outside
And I feel the rain on my skin
I feel alone again
Cuz you left me
Why did you leave me?
You dont see what
The rain means to me
When it falls down
My window
It means
Im lonely
Im sad
But most of all
I miss you
I want you back.
Your the one who
Makes rain fall down
My window
And makes the tears fall
Down my face
And makes my
Heart ache
You make my heart break.
When the rain hits
My window
It falls down like
The waterfall I cry
It reminds me of the
One time we were in the
Rain together it was
The first time you
Kissed me
Maybe if you were to
Come back to me
And at least be
My friend
One more time
Then the rain won't
Fall on me anymore.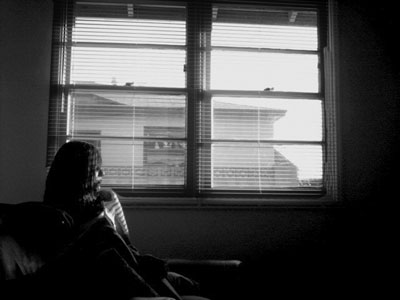 © Roxana R., Tustin, CA