The Death of Today
March 20, 2010
We are broken inside this house
Forging our fires evil could not douse.
Follow me through this nightmare of souls
So we can live from the embers and coals.
I've prayed to our gods to let us stay for tonight
So we can find the key to make everything all right.

Chorus:

Saturation of darkness feasting on my love
When all I can do is pray to up above.
I doubt if they can hear me through this fire
Can't see from their clouds this destructive empire.
Forsaken here, lying in the dirt,
I try not to think of how much everything hurts.
And I'll let my thoughts wander astray
As I calmly wait for the decadence of today.

You see this fortune in your crystal ball
Have you enough courage to answer it's call?
What does it tell you as you scream into the night?
What does it say as they surrender to the fight?
I can bend onto broken glass when time will tell
But is there a chance to break evil's spell?
I don't know as I run from this,
Our story has taken a deadly twist(chorus)
I can sense your fear
But I only had the strength to muster one tear.
We're all scared as they come with their doom
But I'll try and look away from all of this gloom.
I can feel you breathing in the silence of pain
Just don't forget to turn off the switch for the purifying rain

(chorus)

Sorrow can't detect mercy.
I'll return the strength I had to borrow
Now that I know the promises of tomorrow.
And I don't know where hope will lay
As we search for the happiness of yesterday
And I won't be searching even though you may,
As I calmly wait for the
Decadence of today.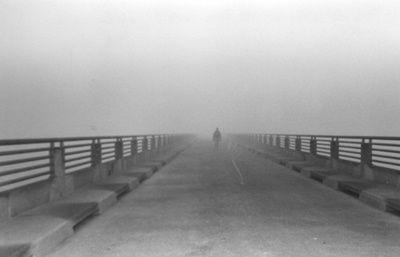 © Becky G.,Westerville, OH