Eye ( I )
March 11, 2010
I loved him. With everything. I had .
my friend. My everything. My dad.
I cherished him. Desired him. Adored him.
He perished then.turned to mire then. Floored then.
I was. Heartbroken. Destroyed.

He was. A token. Deployed.
I miss him. Im defeated. Without my baby.
Wanna kiss him. He fleeted. his lady.
Things were just so right.
Then day turned into night.
He makes me. Feel this way.
And he doesn't even feel thu same.
All night I remember.
That bad night in December.
I was too limber.
He took me down like timber.
I told a lie.
To my other life.
he was On .my mind.
Thu whole time.
Every movement.
I reminded myself why I should do it.
Said he loved me.i wanted him to prove it.
Now im asking how could I be so stupid.
For One nights pleasure.
I lost my lifes worth of treasure.
If I had to choose.
I would re-do.
Not like me to be so infatuated.
His love had me saturated.
I guess I drowned.
Without him silence seems so loud.
Wishing on a star that's a cloud.
110%.
People asked me why I did it.
I wanna say I didn't.
When he's not here.
Every minute seems like a year.
We promised so much to each other.
I told him I missed him more than my brother.
That was the truth.
So was every time I said " I love you "
Now its me he doesn't recognize.
When he looked into these same eyes.
When we were side by side.
I always aked him what he saw.
Especially the night we were on the wall.
Things fell apart right before thu mall.
He held me as I cried.
He believed me when I lied.
He encouraged me when I tried.
I lived every night.
With him like it was my last life.
He gave me inspiration.
But I was an imitation.
Maybe discrimination.
I don't want to be thu victim.
But he wouldn't listen.
I was thu criminal.
I paid thu minimal.
He was my favorite tragedy.
That never happened to me.
One month in counting.
He's coming back im doubting.
What have I become.
What is it that I haven't done.
I flip my hair and put on my stilettos.
Hoping I can do what im suppose.
He was my true love.
And I messed it up.
Maybe that's my luck.
Karma got me.
Back in the days I aint love anybody but TT.
Tracked me down & tagged me.
Tied me up and bagged me.
I told him he was my past.
Brought to my future. He laughed.
I told him I loved him.
He told me back.
Then I confessed.
And he turned his back.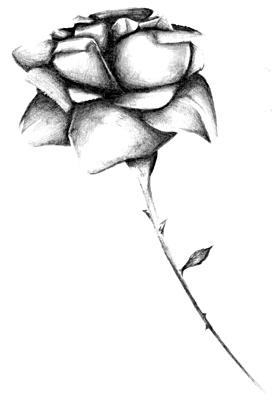 © Yisrawayl G., Philadelphia, PA