Incomprehensable
March 4, 2010
You tell me you have no idea how it feels to love someone as much as i love you
and thats understandable.

I have never been on the other end of the fence sheltered from the rain.
I am always on this side with the roses in my hand and the sketchbooks under my arm. all for them.
and thats understandable.

Now the tears flood my eyes and I am trying to swallow pain like 5 IB 800's with nothing but the pain to wash them down my throat.
I guess its understandable.

You tell me "I know you Love me alot, but I dont know how that feels."
I ask what you mean and you tell me
"I dont know how it feels to Love some one that much"
and thats understandable.

Because I know I will never be on the other side of the fence
looking out of my window into the rain
at you with roses in your hands and your guitar under your arm All for me.
because that would be incomprehensible.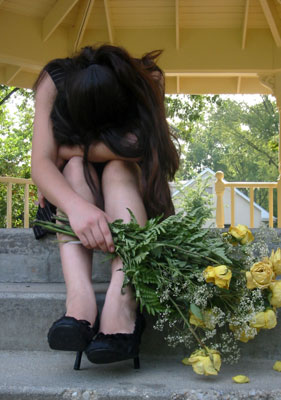 © Martha V., Morton Grove, IL