Bitter Tears
March 1, 2010
Crying Bitter tears,

I don't even want to.

They're just there,

Below the surface,

wanting to break free>
The Hurt,

The Pain,

The Unsureness,

and Hesitation.

I want to move forward,

but don't trust the future.

To fall into your arms--

such a relief,

to feel safe in your arms

What do you feel? (OR wondering what you feel)

What do you wonder? (OR wondering what you wonder)

Are you ready for me?

To share,

my hurt

my pain,

my unsureness

and hesitation.

My bitter Tears.

I'll take yours,

but I don't want to bother you with mine.

The unworthiness I feel,

to be loved by you.

These Bitter tears,

Threatening to escape

from right below the surface.

They say, "I want to come,

but I know,

there's no way

and I'm scared to death."

Take a leap,

Take a chance,

TRUST

Will you catch me?

Do you truly want to?

All this inside me,

wanting to be free,

but to scared to escape,

I don't know how

to express

these bitter tears.

They're right below the surface,

threating to rise.

Love is Blind,

Love is full of bitter tears.


I'll be truly yours,

If you'll be truely mine.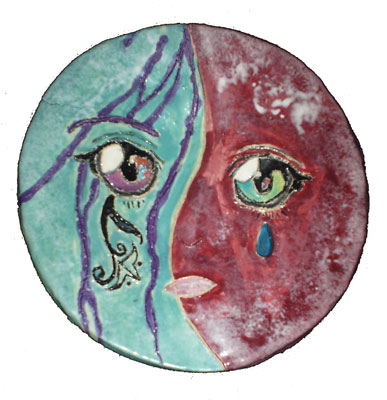 © Angel V., Tecumseh, MI