How You and I Met
February 25, 2010
While the moon is shining down on us,
I remember when we first met,
The lovely day we met on the bus,
And the way our love soared like a jet.

I was sitting near the window,
You were sitting diagonal from me,
I was listening to a very recent widow,
Talking about how her late husband came to be.

The way they met was what she said,
And how their love grew to be so strong,
If she never talked to him they would have never wed,
She said her life would have been lonesome and long.

While she was talking I looked over at you,
You were watching and listening attentively,
When we laughed you laughed too,
I could see that you wanted to talk to me.

The widow talked of not being a real big risk taker,
That reminded me of somebody I knew,
So when she left the bus with her pacemaker,
I got up and I went over to you.

I greeted you with a hi and a smile,
You greeted me in the same technique,
I asked you your name and you said Kyle,
You then asked me mine and I replied that it is Monique.

We talked for awhile and shared our thoughts,
I started to see that you were a great guy,
A weird feeling came over me like my stomach was in knots,
I thought about asking you out so I gave it a try.

Dates came and went,
Months and years passed,
Your heart was what you lent,
And our wedding day came so fast.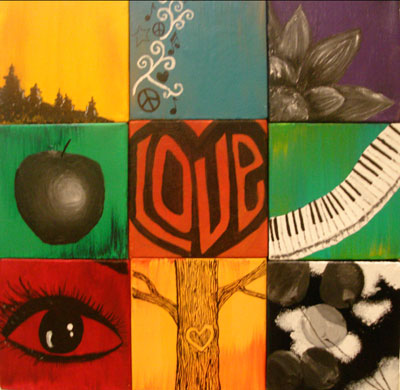 © Christina E., Henderson, NV