A heart Journey
January 10, 2010
Watch my heart path cross yours;
it's magic.
Don't let this light burn out, so tragic.
Keep my love alive, to survive.
Let this moment never die 'cuz I need you by my side.
What happened to forever?
Cuz now the word is never.
Every moment you are away
My heart begins to decay.
But now you've found her and plugged your heart into a new light.
And oh, my love has reached a short circuit. My bulb is broken and you are the only mechanic. My soul has reached a panic.
You should have known your days were marked. I should have known you'd come back to me in my dispair. Well it's too late, don't try to be the hero. My whole desire has changed, you no longer hold the key to my heart. You may beg of me to forgive you; go ahead waste your time. Seeing you realize you made a mistake leaving me, boy life doesn't get much better. Because my heart has adapted, it's aware of viruses like you, and is ready to deport you from my system.I thought the life I knew was over, my whole existence denied. But I was living a lie. I was wrong. My life had just begun and now I know that I have won.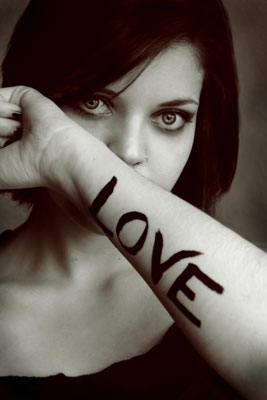 © Michelle B., Blairsville, GA