Numb: Stifled Confusion
October 16, 2009
you have committed a sin today.
a sin against the greatest of all gods; love.
but if love is God
then why shouldn't our method of worship
be sex 'til kingdom come?

you have worn a crown today
(it's parted by the horns)
you have been a slave today
and you don't know what to think of it- to the very
core.
they wrap around us
they touch us
they feel us
but we don't feel back
because
we are better than that.
and the lights go out and you still have a sin, painted
on your heart.
and the paradox of love respects
no adage
and no difference
from suffering, lonely and tired
only to be confused over what objects laid before you
which one
can see through the numb
to suffice your startlingly analgesic retort;

You say, "I don't believe in love
but I believe I am real.
and I will return to the ground
and become one again without you."

and will he
satisfy the wounds now with coos and whimpers
juggle the pain in-between the pleasures?
will you
salivate over the angry wound
begging for sweet remembrance
folding you deeper into your own mystery
"if love is gone, then what is he?"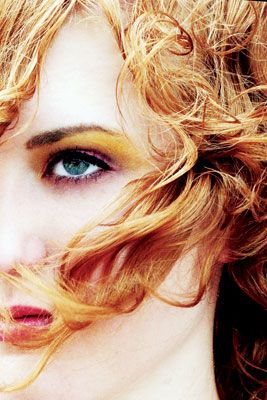 © Rebecca B., Marietta, GA