Winter Frost
April 24, 2018
The bitter cold outside;
Watching the snow from my bedside,
Thinking of the times we talked all day,
Discussing our plans far away,
Wanting to travel worldwide.
The crystals shining brightly in the sun,
Telling me the day has just begun,
And all the possibilities the day could bring.
But for now it will wait until Spring,
Because today I will watch the snow become one.

Today I don't think about what I've lost,
Or what the world might cost,
But about how beautiful it is now;
And what I have accomplished somehow,
While I watch the morning frost.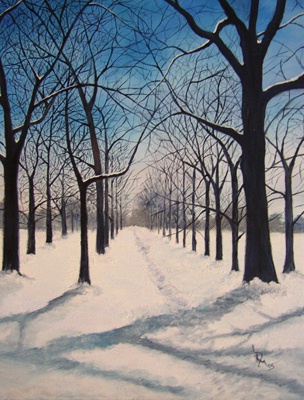 © Lauren M., Scotch Plains, NJ