Freedom
October 19, 2016
Where is the freedom
When it comes to girls?
Why can't I go where I like?
Why can't I wear mini skirts?
Why am I shamed
For doing what I want?
Why am I blamed aimlessly,
And am always the prey of taunts?
Why can't I talk to boys,
Without the society thinking otherwise?
Why can't I stand tall and proud,
Without a hater shaming me with lies?
Why can't I drink and party?
Why is that a characterless thing for me to do?
And why is it okay if the 'men' do so?
Don't there allegations apply on them, too?
Why can't I walk on dark streets
Without my heart pounding with fear?
Why do I feel unsafe and endangered
With only male companions near?
Will they always overpower me?
Will I never be able to walk around men without feeling anxious?
Will I always feel the threat of violent blames?
Even when I do nothing ferocious?
    Please make it stop.
Please don't think of me as a man's tool.
I'm only here to smile, just to enjoy..
Please don't label me as a man's tool.
   Where is my freedom?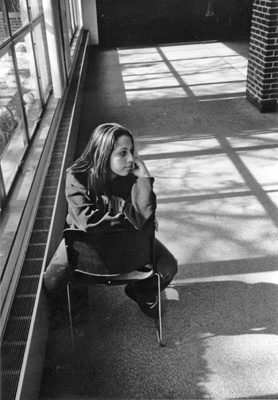 © Leighann E., Westport, MA