God's Gift
February 20, 2013
Why cry about things in my life

Yeah things go wrong some things just are not right

But really if I could just keep my eyes open

Instead of just hoping

Just to look at Gods beautiful sight

Just to realize I'll be allright



Just staring at his beautiful creation

Has me understanding why I was a part of his making

So why be sad when he let me live to see another day

Why hate today?

When he gave me a gift I could never repay?



He gave me family that care

Friends that are always there

Things in life are not always fair

But I should just smile for being alive

At any moment I could die

So I'm gonna live my life with a smile

Because I plan on being here for awile



Look past the chaos on Earth

I'm sure youll thank God for his son's birth

If it wasnt for him

Our life would be nothing but sin

Imagine our life only feeling pain

We would all just go insane

So we had a bad day,Who are we to complain?



When he died just for us

He was hung upon a cross

Just so we could choose

Whether in the end we wanted to win or lose?

Go to a holy place where we'll celebrate

Or to hell where it's so hot we'll feel like we're going to disintegrate



So when you wake up thank him for your existence

He can always hear you even though between us is great distance

Be happy that God gave you life

Because he could easily take it away in one strike.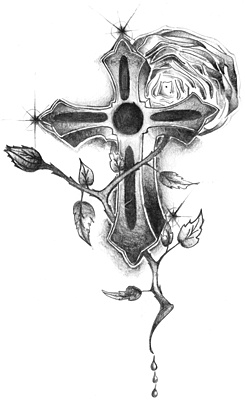 © Ricky P., Natchitoches, LA