Big Kids
November 11, 2012
The time has come to face the day.
The little faces drift away.
Our braceless teeth glimmer and shine.
We no longer walk in a line.
We shop with the big kids in the shop.
We finally have reached the top.
Our new found joys, are discovered,
and we pursue them without being covered.
Our homework load take four hours.
And only when we want to, we take a shower.
We know all the states and capitals too,
We don't need to ask to use the loo.
We eat like big kids, no more PB & J.
And we say, "Yes, please." not just, "K."
We are the big as they get!
We always asked: "Are we big kids yet?"
Now the day has finally come
We feel a feeling in our tum.
With all the paper we tore,
you can tell there's all us fifth graders, and nothing more!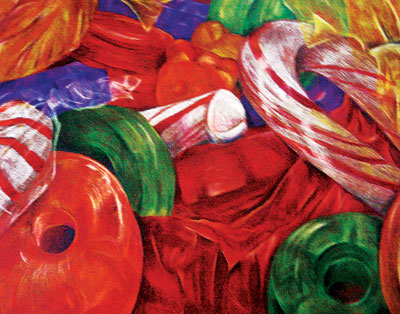 © Amy Z., Edmond, OK