Revive Reading
September 18, 2012
Someone once asked me,
how I became so wise.
I looked at them and answered books,
I wish you could have seen the surprise.
That person didn't understand,
stories help you see,
and every character I met in books,
helped in the pursuit of finding me.
With every page you turn,
you lose a little of yourself.
Then you close it inside the chapter,
and put it back upon the shelf.
With every word you read,
you get closer to the win,
and the excitement that you feel,
when the rising action begins.
With every cover that you shut,
you get a new sense of closure.
After losing yourself in a story,
your soul experiences a little more exposure.
Books are so important,
because they help you write your own,
becoming your own character,
in a world that no one else could clone.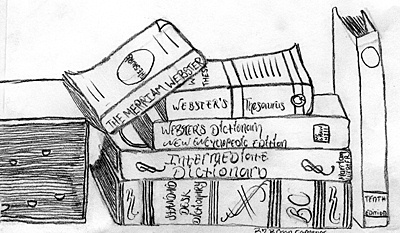 © Bryan C., Lovelock, NV