Dreamer's Leash
July 19, 2012
My dreamer's leash is beheld by me,
And gentle to the touch,
But when stretched too far or pulled too taut,
Can't handle very much.

When I was young,
And my years were many,
It carried me beyond my sight.
But for every step of imagination,
It's expanses are turning slight.

They tell me reach and this I do,
But not too far, they warn,
For when I do, my hand's shot down,
And left for all to scorn.

My dreamers leash,
I did not choose,
For there's nothing I can gain,
But society fashioned and fitted it to me,
And chained it to my brain.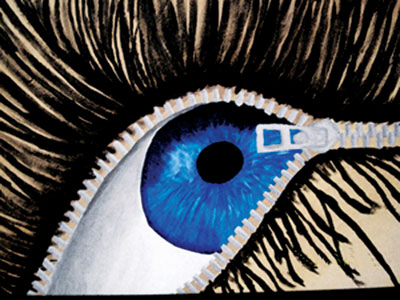 © Brad S., Lecompton, KS