A Broadway Experience
March 26, 2012
Sitting in a theater
And the lights begin to dim
Then the orchestra starts to play
What sounds like a musical hymn.

The curtain rises
Now the show is about to start
The stage and set is revealed and
It looks like a true work of art.

The entire play seems unbelievable to be true
The singing and the dance numbers blow your mind
To be show like this
You must be one of a kind

As the cast takes their final bow
The audience takes a stand
To applaud the cast and crew
Whose work was really grand.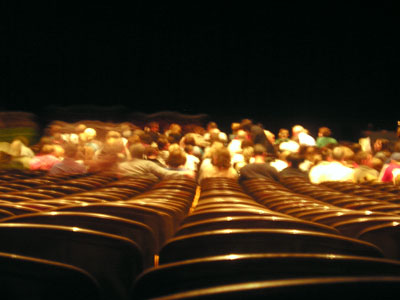 © Jessica P., Bethel Park, PA