A Change of Heart
September 22, 2011
I hope you live life happy and live life long.
I know you'll reach those dreams you dreamed,
And find some place to finally call home.
Yes, it's true, that I won't be there,
Through the good times and bad and through every care.
There will be times of joy and pain and regret;
And though I won't call—or write for that matter—
I'll never forget each memory that shattered.
Each look and each place of each day and time
Is forever engraved on this brain of mine
But don't give me your pity, for I'll never lose
These things that I've learned through life after you.

Though the gifts and the smiles and the I love you's
Are all out of sight and way out of view,
I want you to know that through every day,
There're so many things I wish I could say.
Know, for one, I won't hold a grudge.
Your reputation and name won't be slung through the mud.
I hope that one day, preferably soon,
I'll see your face across a flickering room.
And on that brave day, I know we'll both smile
And laugh and digress in old lovers style.
We'll talk of old times and of new times, too,
And discuss what we've learned since life after me and you.


Someday I'll find a new love of my own;
I'll giggle and squeal and float my way home.
And when the time comes to tell him about you,
I'll remember and laugh as I usually do.
For the love that we shared was a love of pretending,
But I loved and I hoped with everything in me.
One day you'll find yourself doing the same,
And when you do, don't feel any shame.
For we loved with our hearts and all that we had,
Passion sparked in our eyes and ran through our hands.
Regret burned us alive; we knew we would lose,
But I'm getting stronger—getting better—through life after you.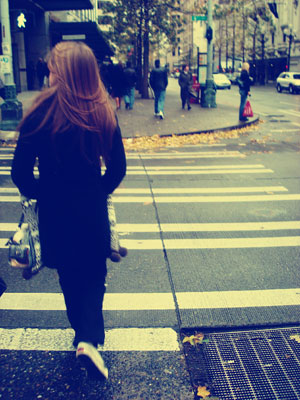 © Adria O., Edgewood, WA