Red Umbrella
August 24, 2011
I have a red umbrella to shield away the rain,
Pouring down around my face, it yells and screams my name.
A gust of wind, a strong feeling, it's swept out of my hand,
I run to catch the handle, but this was too unplanned.
The rain stabs at my skin, I'm cold and in a daze,
I see a speck of red fading away to another place.
It's getting harsher now, waiting for my umbrella to come,
The rain falls harder still, but now I'm starting to feel numb.
My heart is cold, my heart is scarred, but now my heart knows,
The rain will fall, it will not cease, stop wishing for rainbows.
No more is my red umbrella, to shield away the rain,
Barefoot and smiling at the sky, I dance through all the pain.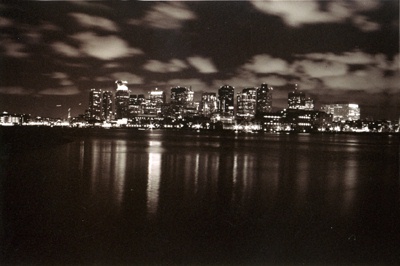 © Hoang P., Rochester, NY